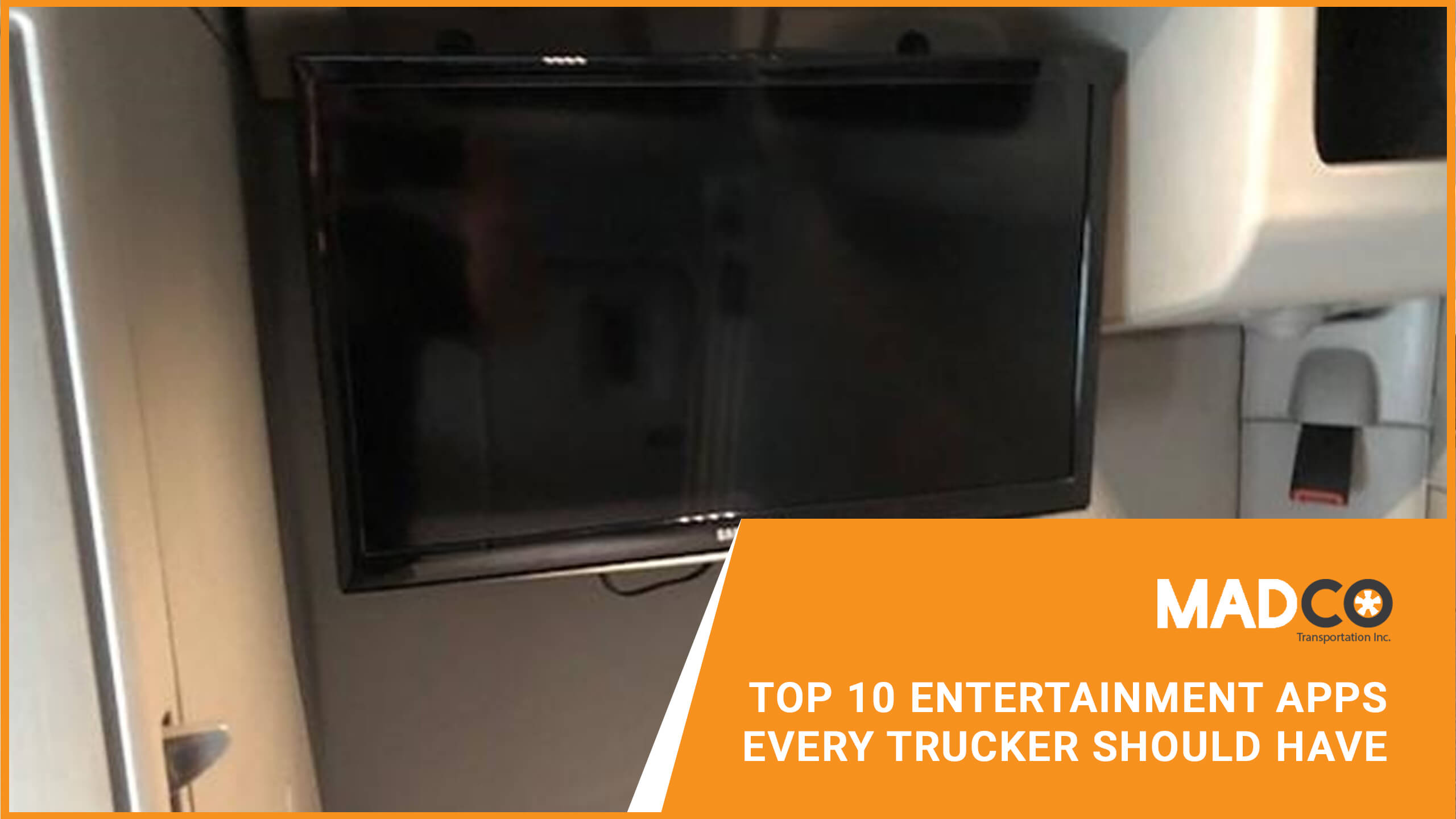 Articles
Top 10 Entertainment Apps Every Trucker Should Have
CHRIS KUTZ

Everyone enjoys their privacy, but being on the road can get lonely. That's where the joy of entertainment comes in - sure, you could star gaze for hours, or have an engaging story-telling session with fellow truckers, but the option to kick back and watch something on an app is always there for you, as is the beauty of music and podcasts.

Netflix
A behemoth of an entertainment app, Netflix has brought in over 1 million subscribers, and for good reason. The streaming giant was the first in the game, offering a nearly endless option of tv shows, documentaries and movies, old and new, the broad array of options ideal for all ages and interests. Of course, with immense access to U.S. media comes the responsibility of not binging too much, but in healthy moderation this app can be a really great way to pass time. Netflix offers three types of payment plans:

Netflix Basic: includes basic definition and access to one screen for a monthly charge of $8.99*
Netflix Standard: includes HD streaming and access to two screens for a monthly charge of $12.99*
Netflix Premium: includes HD streaming and access to four screens for a monthly charge of $15.99*
Hulu
Tied with Amazon Prime Video for being the next runner-up in the streaming wars, Hulu is a more affordable alternative to Netflix that offers several types of payment plans. With a generally lower cost comes lower access to movies and TV shows. Hulu also offers fewer classic programming, it's strength being that it tends to focus on newer shows - so if you don't like what's currently on TV, this app ain't for you. Hulu is also unique in that it offers live TV, so whether you want to watch a live ball game, the news or your favorite TV show the moment it airs, the app's got you covered. Hulu offers four subscription plans:

Hulu: Access to all ad-based programming for a monthly charge of $5.99*
Hulu +: Access to all ad-free programming for a monthly charge of $11.99*
Hulu Live TV: Access to ad-free programming, and 60+ ad-based TV channels for a monthly charge of $54.99*
Hulu+ Live TV: Access to ad-free programming, and 60+ ad-free TV channels for a monthly charge of $60.99*
Disney+
With a genius 'Disney Vault' marketing scheme, the Walt Disney Corporation has forever withheld its movies from being sold, only allowing collector's versions of classic films to be released in small-window time frames. Now, you can watch every single Disney movie and TV show, from start to current, for a single price - needless to say, Disney fans are leaping at the opportunity. The entertainment app is 100% ad-free, and because Disney also owns Hulu and ESPN, they offer a multi-package deal that can save a lot of money. They have two plans:

Disney Plus: You can either subscribe monthly for $6.99*, or save a dollar per month by paying an annual fee of $69.99*
Hulu, Disney+ and ESPN+: Includes basic Hulu plan, with ads, ESPN+ premium services, and Disney + for a monthly charge of $12.99*
Apple TV+
Apple TV+ was one of the later entertainment apps to jump into the game, hence why it offers by far the lowest subscription price. What's unique about this app is that it offers 100% original content, keeping the price low by avoiding paying for old shows and movies, and holding onto viewer attention with constantly new material. Though there isn't much material yet, the quality and less time-consuming aspect can be all you need. With a heavy focus on rich story telling, and a wide range of markets that especially appeal to women and children, the app is family-friendly for the most part.

Apple TV+ Monthly: $4.99*
Apple TV+ Annual: $50*
Amazon Prime Video
Similar to Netflix and Hulu, Amazon Prime Video offers a combination of original programming, and popular programming. Developing special partnerships with high-quality networks like USA, HBO and Nickelodeon, they have developed a niche in only purchasing especially popular TV shows and movies, almost cult status, as opposed to amassing as many shows as possible. The streaming service is include if you're already an Amazon Prime member, so this can arguably the best deal for the price. There are three options to choose from:

Amazon Prime Video: Access to thousands of shows & movies for a monthly charge of $8.99*
Amazon Prime: Access to thousands of shows & movies, plus 2-day free shipping for a monthly charge of $12.99* or annual charge of $119*
Amazon Prime Student: Receive all the above-mentioned features for a monthly charge of $6.49*
YouTube
In addition to offering the freedom to watch hours upon hours of free user-created content, random old shows and the occasional trucker repair video, YouTube is a great app all by itself. The app features YouTube Red, which takes care of ads and offers original programming, though the programming is more geared toward a younger audience. Its new add-on, YouTube TV, is especially popular with truckers for its ability to stream live TV without using too much battery power. YouTube TV currently offers 70+ channels streamed at 1080p for a low price, making it one of the best tv streaming apps available - the app also has a partnership with Major League Baseball, making it a great option for those who never want to miss a game.

YouTube: Free, with option to purchase movies & shows for low price. All videos are ad-based.
YouTube Red: Includes original YouTube programming, and removes all ads for a monthly charge of $10*
YouTube TV: Access to YT Red original programming, and includes 70+ channels for an annual fee of $50*
Spotify
For those disinterested in spending their time watching stuff, consider entertaining yourself by listening. One of the most popular music apps worth taking advantage of is Spotify, a music app especially tailored to those who know what they like, and want to keep it that way. Spotify offers any song you can imagine - there is a free version that includes commercials, and allows listeners to listen at normal or high-quality, however Spotify Premium allows music-lovers to listen without any advertisements and at an extreme quality streaming. Here are their plans:

Spotify Free: Access to 50 million ad-run songs, podcasts and audiobooks
Spotify Premium: Access to 50 million ad-free songs podcasts and audio books for a monthly charge of $10*
Premium Family: Access to 50 million ad-free songs, podcasts and audio books for up to 6 people for $15*
Pandora
Contrast to Spotify, Pandora is an excellent listening app for music lovers always wanting to discover new music, hence 'Pandoras Box'. If you're set in your ways and you know what you love, Spotify is the app for you - but if you're bored easily and want to discover something new constantly, Pandora is the app for you. A free version includes commercials, which can be troublesome because if you don't like the song that's currently playing, you have to listen to an ad instead. Overall, there are three options:

Pandora Fee: Unlimited ad-based streaming
Pandora Plus: Offers ad-free listening and limited offline listening for a monthly fee of $5
Pandora Premium: Offers the same features in addition to unlimited offline listening for a monthly fee of $10
Radio Garden
The beauty of the radio is that you're always listening with someone else, never alone, whether it's on the other side of the world or in a city you grew up in. You heard that right! Completely free of charge and with no hidden fees, the Radio Garden app offers access to thousands of live radio stations from across the globe. The app is a non-profit Dutch research project that's probably the best app for lovers of riding random wavelengths. With a cool feature that lets you save your favorite station, and an interface that lets you tap on cities from a global map, the app is a must-have for truckers looking to discover something new by their own hand.

Stitcher/Apple Podcasts
The Android-created Stitcher and Apple's Podcasts apps are basically the same, each offering an ad-run marketplace with a focus on the most popular podcasts from around the world. Ideal for those looking to get hours of entertainment without paying a dime except their time, the apps have drastically undercut the once-popular talk shows on Sirius XM due to their high-quality celebrity interviews offered on the daily. Stitcher has original podcasts only allowed on their platform, giving them an upper hand, but Apple's Podcasts plan to do the same in the future. Here's the breakdown:

Stitcher Free: Offers all podcasts, with ads
Stitcher Premium: Offers all podcasts, plus bonus content and live comedy albums for a monthly fee of $5*
Stitcher Annual: Offers the same as premium, but averages out to a monthly fee of $3*
Apple Podcast: Offers all podcasts, with ads
*Prices expected to rise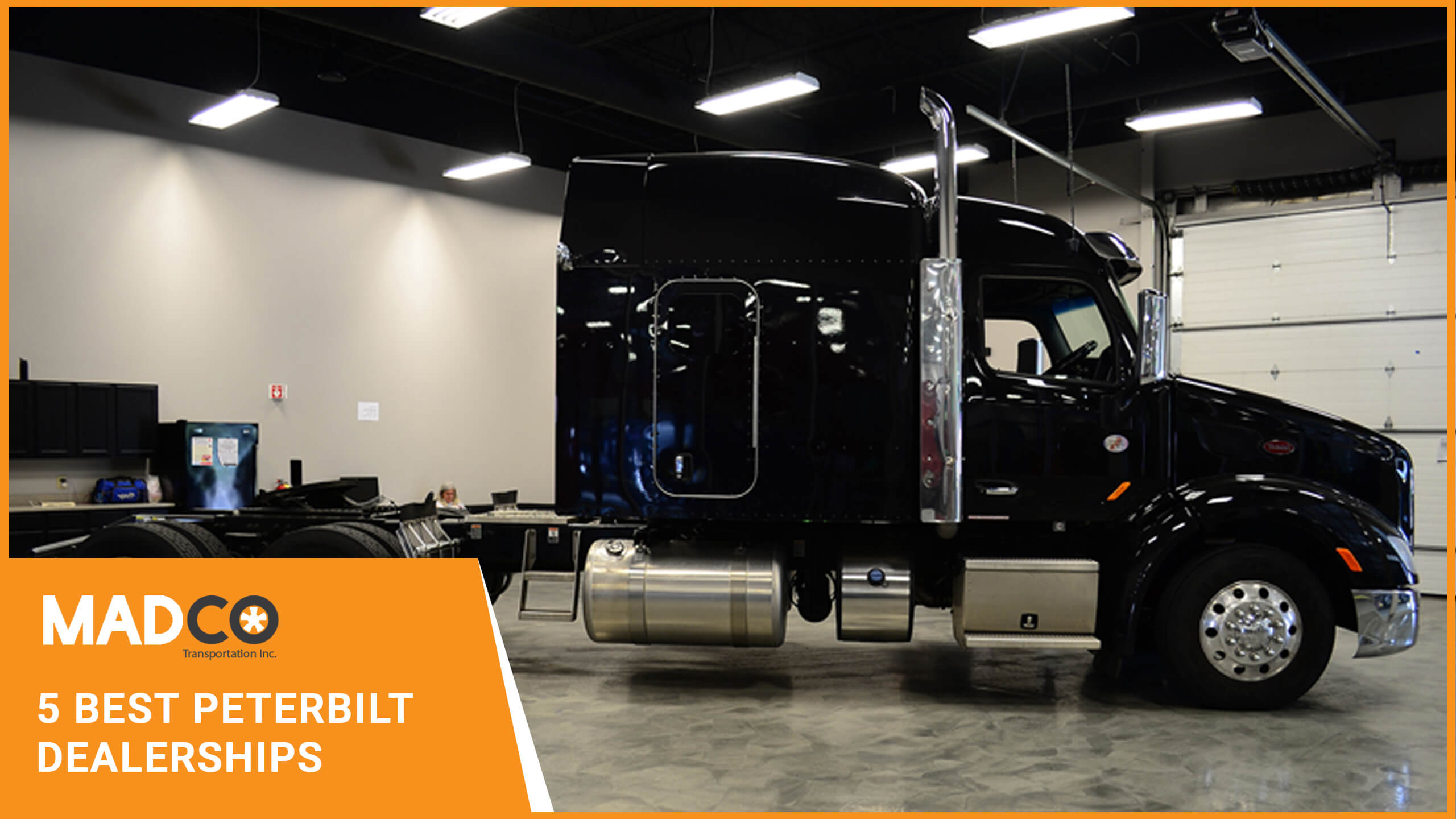 Articles
Owned by Rush Truck Center, the Peterbilt dealership in Sealy, TX is known for its massive interior and convenient location off I-10. A haven during long straightaways, the facility is known for its quick service..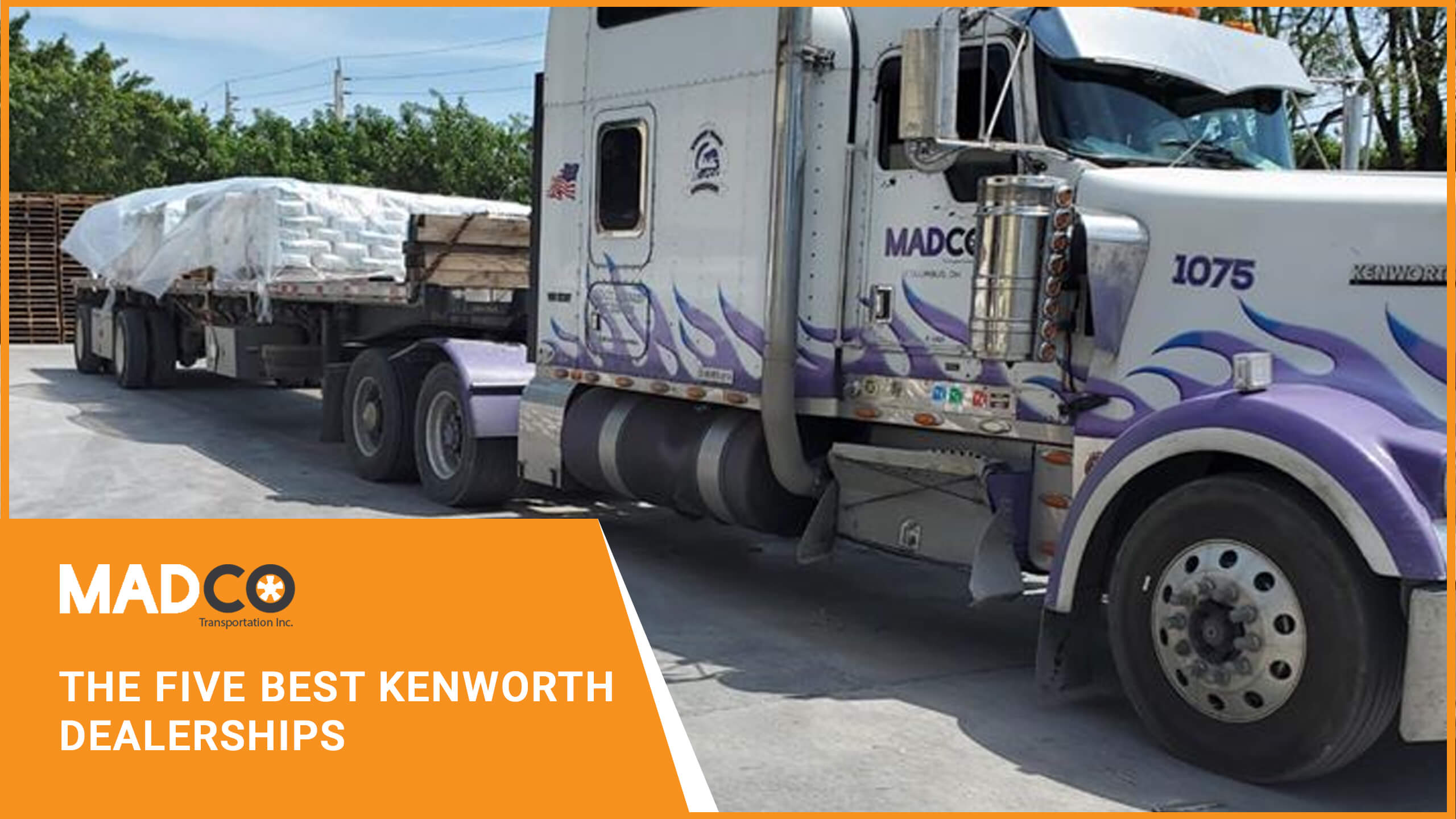 Articles
Colorado's Kenworth network has been especially rewarded by the company due to its high national sales and excellent customer service. Of all the dealerships in the state, the location in Greeley ..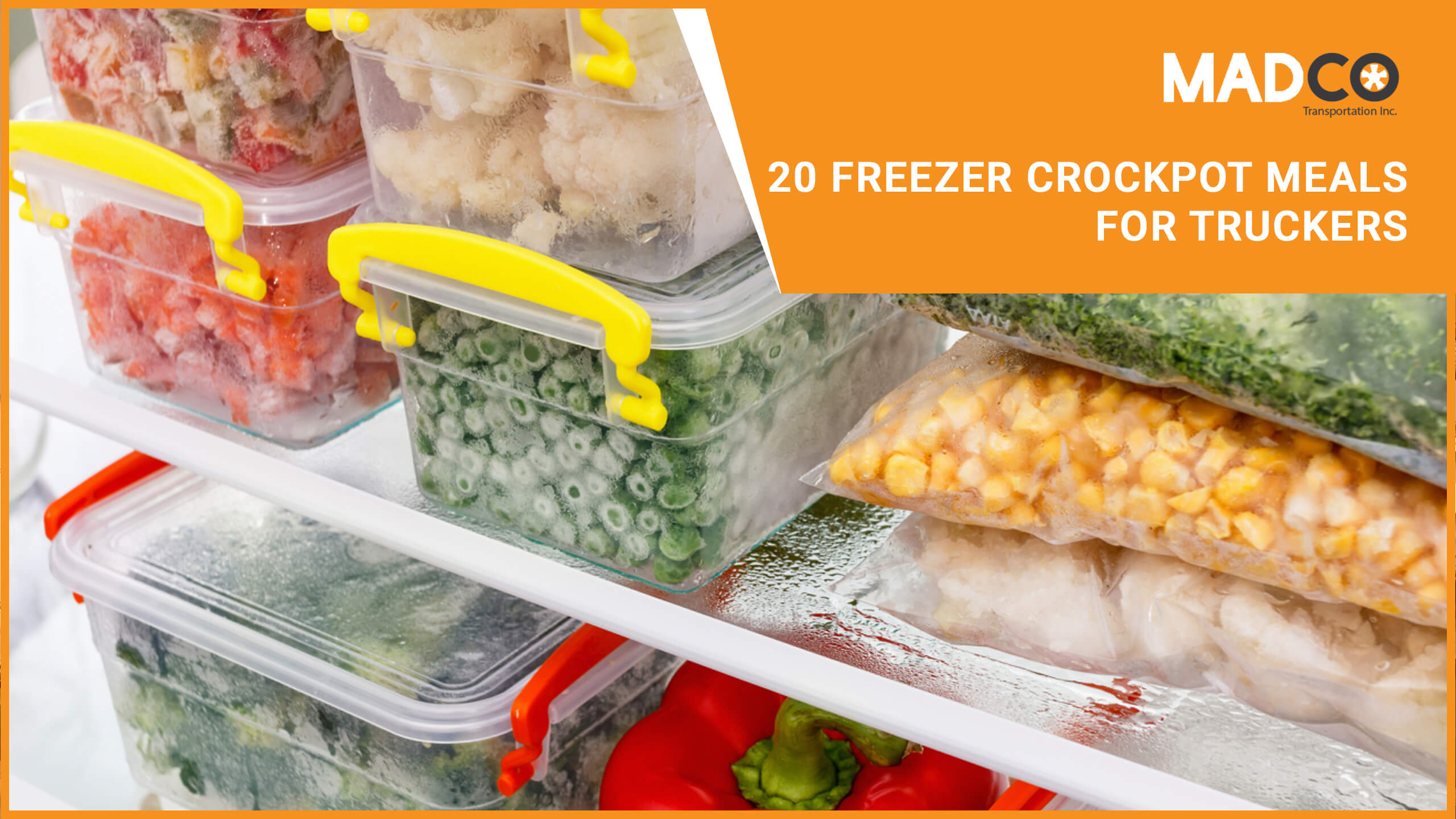 Articles
Working on the road can be rough on the body - what makes already bad matters worse at times, whether it's bodily aches or general state of well being, is eating poorly..