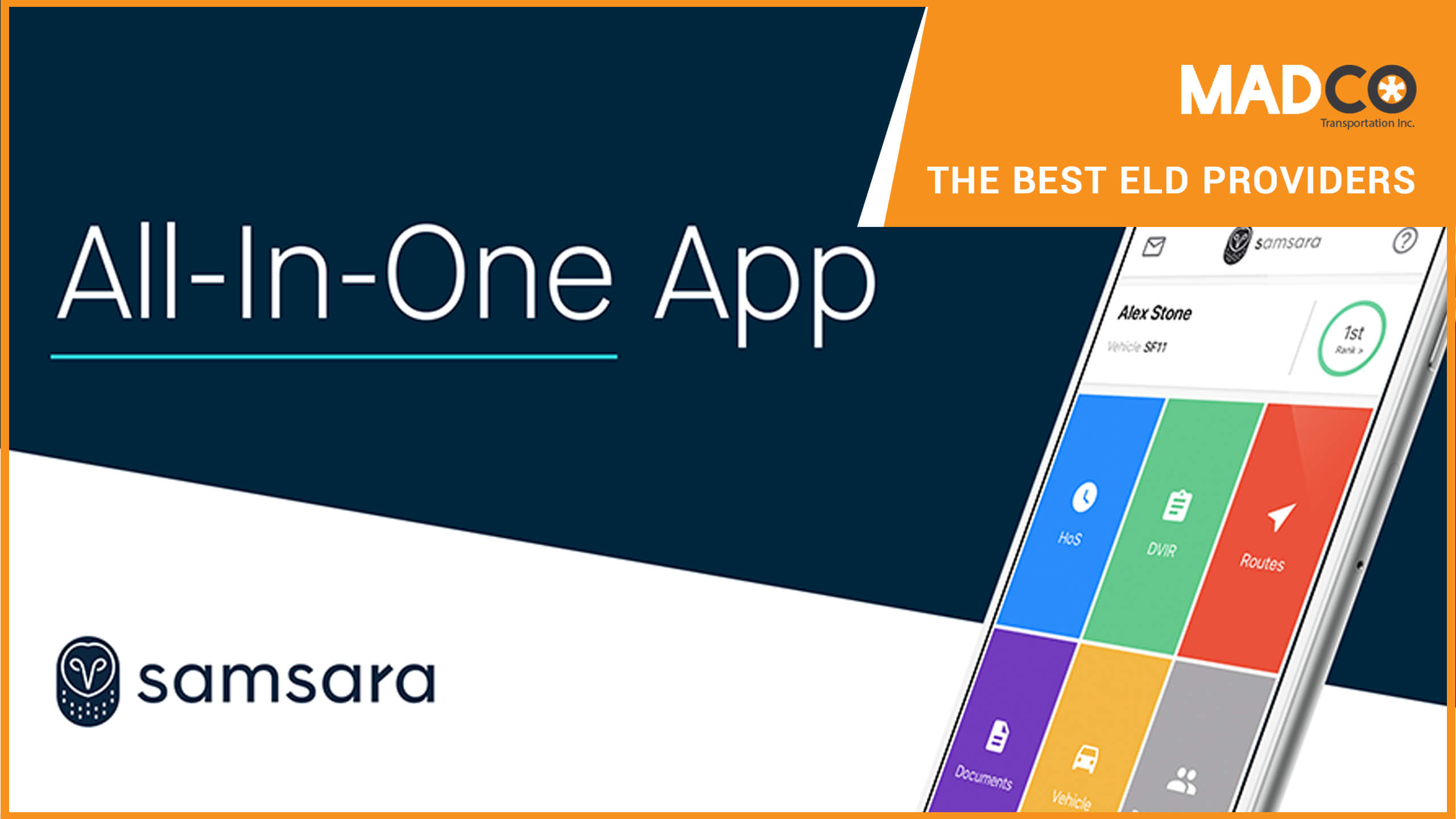 Articles
The Five Best ELD Providers for Trucking Companies
CHRIS KUTZ

In 2015, The U.S. Congress and Federal Motor Carrier Safety Administration passed a rule stating that every owner operator must equip their vehicle with an ELD (Electronic Logging Device) to better record each driver's Record of Duty Status. This new log system replaced the old paper logbook traditionally used by companies, and with this new rule came a lot of companies ready to provide ELDs. A market that's barely reached its peak, it's hard to tell who will come out on top in the end - but we've compiled a short list of the top five best ELD providers to choose from thus far.

Samsara
Founded in 2015 by Meraki, a company partly owned by Cisco Systems, Samsara is by far the fastest-growing ELD provider. Based out of San Francisco, the company has offices popping up across the world, fully understanding the ins and outs of tech better than its competitors due to its close access to Silicon Valley. Though one of the pricier options, the company's ELD offers a lot of high-tech specs that others don't, in addition to a high-speed network. Here's what you should know:

$99 for hardware, then a monthly fee of $33 (prices may vary)
App-based Training
A.I. Distracted Driving Detection Camera
Dash Cam
Driver Vehicle Inspection Report
Trailer Tracking
Upgradeable plan includes Wi-Fi Hotspot
Keep Truckin
Like Samsara, Keep Truckin is another high-tech ELD provider that offers camera-based equipment ideal for tracking driving progress as well as collecting video proof in the event of court cases or incidents. Similarly, this company is also headquartered in San Francisco, so there is a lot of overlap in terms of where the bulk of the ideas and technology are coming from. Typically lower priced than Samsara, owner operators may have better luck going with this company. Here's what you should know:

$150 for Hardware
Four monthly subscription plans called: Free, Starter, Pro and Enterprise

Free: Includes E-Logs, Vehicle Inspections, Documenting and Messaging
Starter: Monthly fee of $20. Includes HOS Tracking, 21 DOT cycles, eDVIR and 24-hour support
Pro: Monthly fee of $35. Includes Starter plan + Driver Coaching, Vehicle Diagnostics and a Wi-Fi Hotspot
Enterprise: Ideal for fleet management, contact Keep Truckin to request a quote
J.J. Keller
A safety & compliance firm turned ELD maker, J.J. Keller has been in the work-safe industry since 1953. Based in Northeast Wisconsin, the family-owned company offers a few modest options for ELD, including two versions of a Compliance Tablet as well as a touch-free E-Log Device that syncs to personal smart phones and tablets. Here's what you should know about their two products:

J.J. Keller ELogs

Encompass ELD App required, with a monthly subscription
Flexible price planning depending on log needs
Syncs with iPhone, iPad and Android devices
100% log auditing
Technical Support
Includes ELD JBus connection cable

J.J. Keller Semi-Rugged Tablet

Starts at $500
Dimensions are 8.78" X 5.95"
Large durable tablet made to handle extreme vibrations
Runs for 6-8 hours
1-year warranty
4G Verizon Network

J. J. Keller Professional Tablet

Starts at $300
Dimensions are 8.3" X 4.96"
30-day warranty
Runs for 21 hours
4G Verizon Network
Rand McNally
Better known for being America's #1 Road Atlas, Rand McNally has made a new mission: to be the most cost-affordable, and simplest option for owner operators in search of ELDs. Offering app-based programs, discounts on their website and an easy-to-use software geared toward drivers unaccustomed to new technology, Rand McNally's innovative ELD 50 is a great beginner's choice, while their DC 200 offers more extensive services. Their devices are known for their sleek design and easy-to-use functions. Here's what you should know:

ELD 50

$150 for hardware
Monthly fee starts at $20
Installs in seconds underneath dash
Syncs to personal Android or iOS phone/tablet
Offers diagnostic gauges including gallons per hour, battery voltage and oil pressure
Incompatible with Mack 2004 and Volvo 2010

DC 200

$400 for hardware
Affordable monthly fee
Specially geared toward Android users
Best for small-to-medium fleets
Two-way messaging between driver & dispatch
BigRoad
Founded in 2011 outside of Waterloo, Canada, BigRoad is one of just a few companies solely focused on ELD compliance, and especially popular for their $0 hardware cost. Owned by FleetComplete, the standalone company gears a specialty towards vehicle health information, and driver inspection via its dash/cab cam. They have four main subscription plans to choose from. Here's what you should know:

Owner-Operator Bundle

Starts at $20/month
Includes ELD package
Access to BigRoad Freight

Dashlink ELD Bundle

Starts at $25/month
Vehicle Mileage Reporting
GPS Tracking

Fleet Management Bundle

Starts at $36/month
Monitors Driving Behavior

Ultimate Bundle

Dash Mounted Video Telematics
Event Recording
Fleet Safety & Driver Training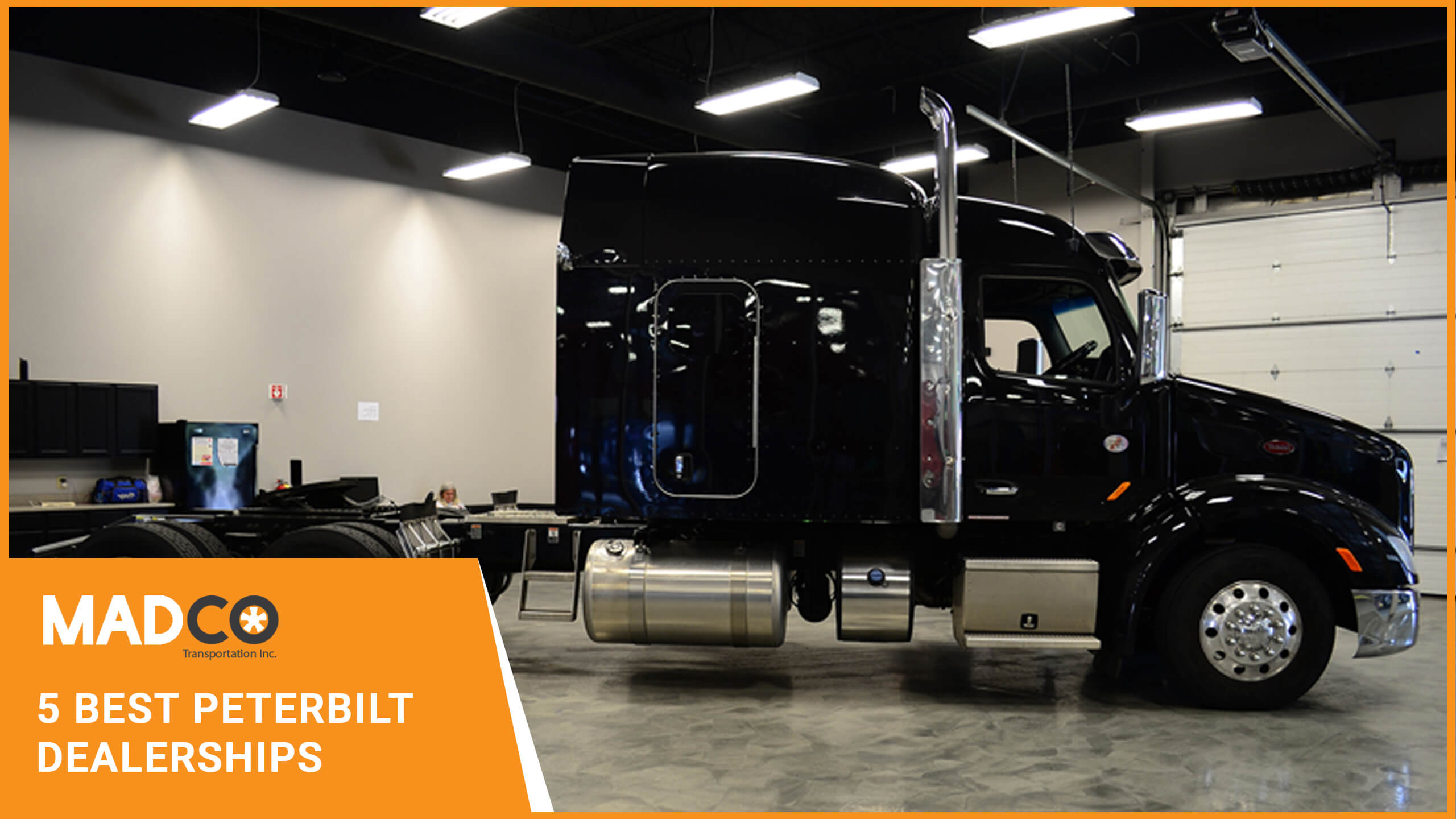 Articles
Owned by Rush Truck Center, the Peterbilt dealership in Sealy, TX is known for its massive interior and convenient location off I-10. A haven during long straightaways, the facility is known for its quick service..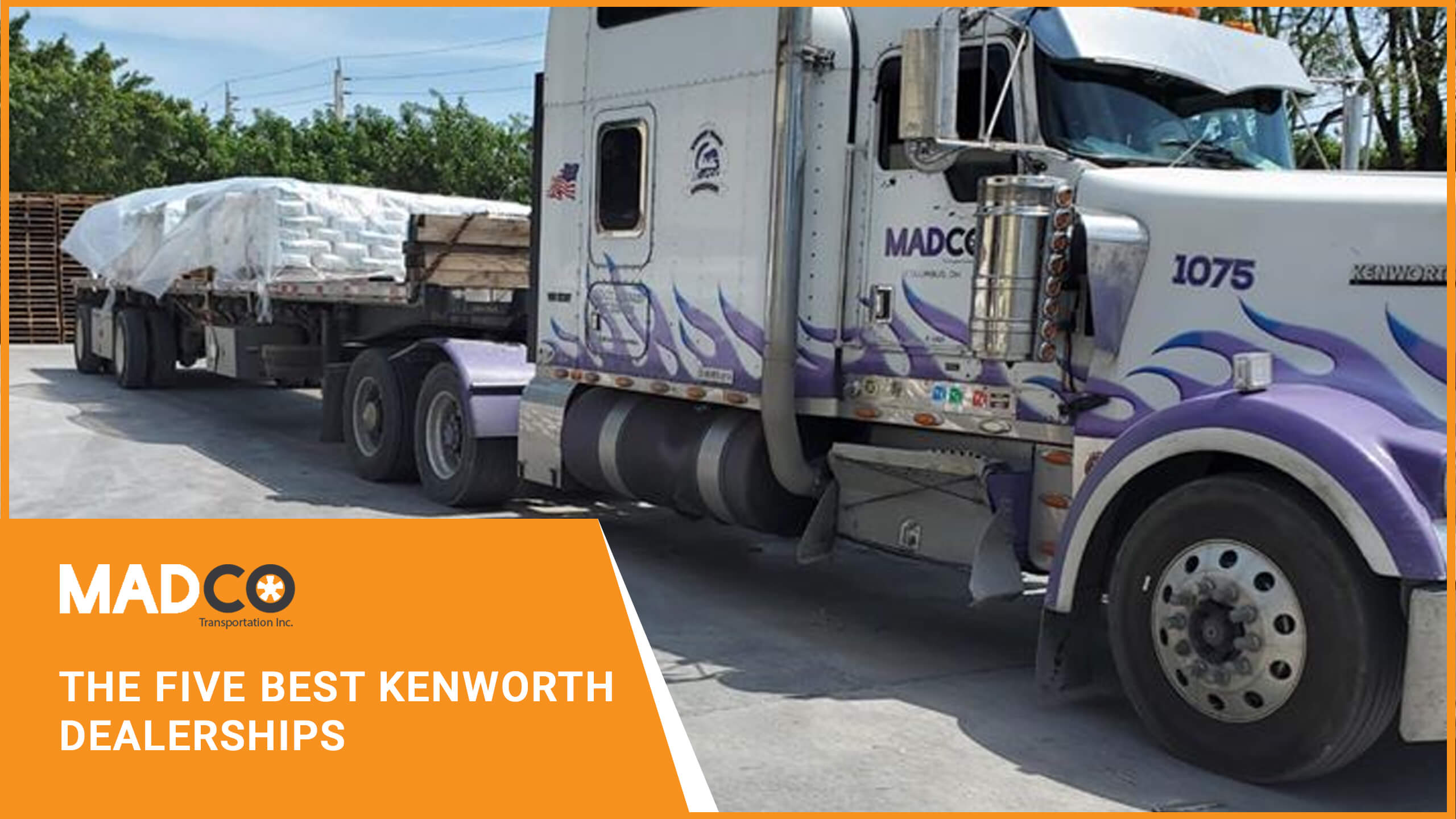 Articles
Colorado's Kenworth network has been especially rewarded by the company due to its high national sales and excellent customer service. Of all the dealerships in the state, the location in Greeley ..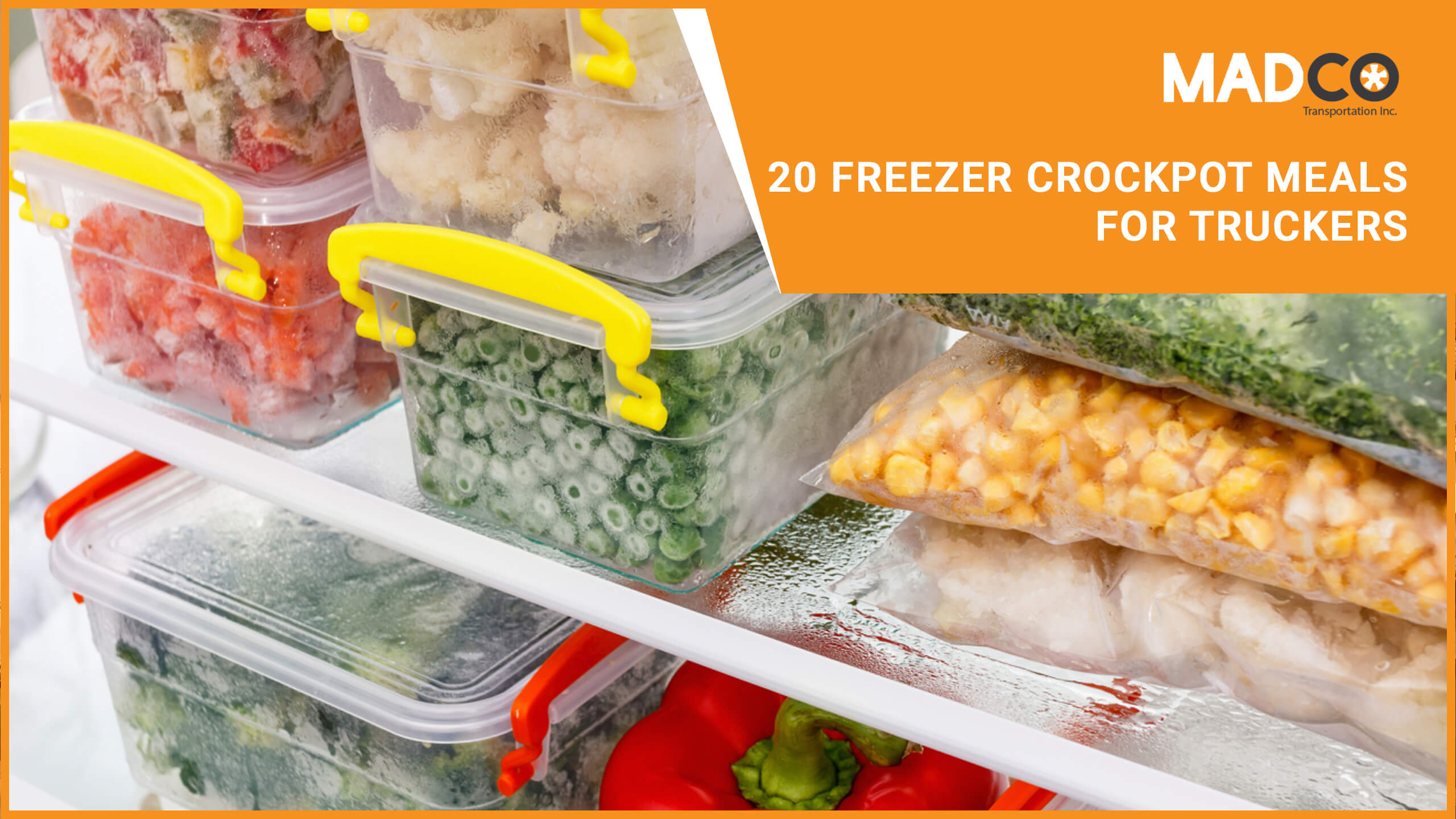 Articles
Working on the road can be rough on the body - what makes already bad matters worse at times, whether it's bodily aches or general state of well being, is eating poorly..