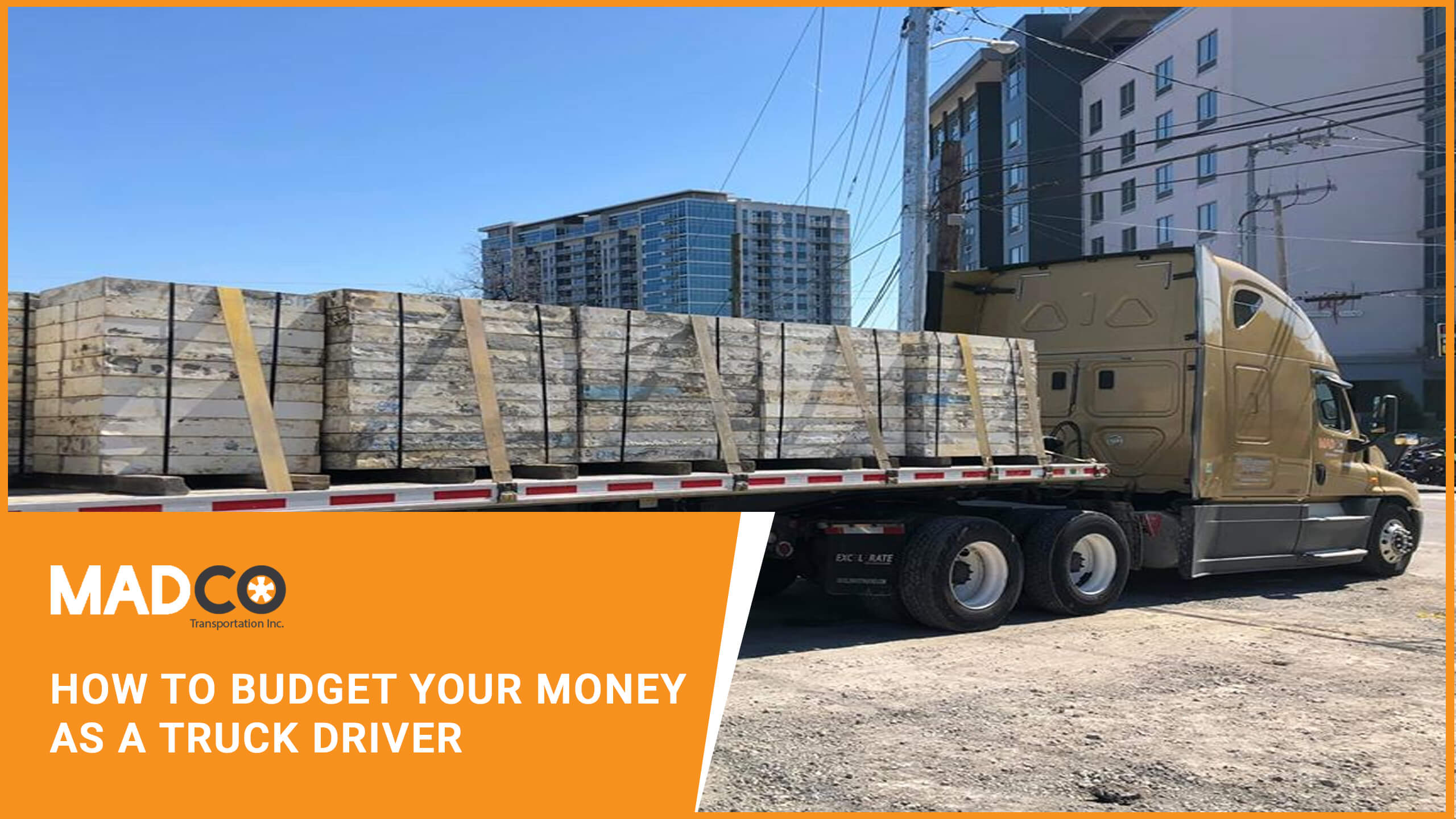 Articles
How to Budget Your Money as a Truck Driver
CHRIS KUTZ

One of the hardest parts about being a truck driver is holding onto your funds. Costs can stack up without realizing it, especially if you're not keeping track of daily expenditures and having a little too much fun on the road. From saving to spending, there are loads of ways to save loads of cash, the most important tips listed below.

Preventative Maintenance
Some of the most common CDL violations have to do with easy technical issues that could have been prevented if the driver had just taken time to look. The three most common according to the Federal Motor Carrier Safety Administration include lights, brakes and tires. Take advantage of multi-point inspections while you take a breaks at gas stations, saving time and money by taking care of two chores at once, or taking time to do an inspection yourself - a good rule of thumb is to look over everything each time you stop at a gas station/rest stop, or every 500 miles.

Be Your Own Cook
If you've got the benefit of having a sleeper cab with some power outlets, you're already well on your way to saving money. Not only can you avoid hotel costs by bunking in your truck, you can also make your own food through easy-to-bring amenities like a freezer, microwave or crockpot. You can easily avoid the high price of fast food by doing some light grocery shopping before trips too, or by preparing freezer crockpot recipes ahead of time - and if you're not a chef, look at this as an opportunity to become one. For coffee and tea lovers, you can also bring your own coffee pot or electric tea maker.

Vices
A good thing to keep in mind is balancing what you want versus what you need. Do you really need a pack of cigarettes? A new pair of sunglasses? Some would say yes, and for them, so be it, but for others it's an opportunity to save money, and perhaps make a change for the better. Other vices include fast food hankerings, alcohol and gambling - all of these, among others that can't be named, can easily be tossed out the window, or at least be kept to a minimum. If you're having trouble getting rid of some of these vices, consider a good ol' fashioned strategy; a strategy that doesn't just entail getting rid of a habit, but replacing it.

Good Habits
One good habit is driving at a steady speed, as grueling as it may sound for speed lovers. A lot of companies govern their vehicles to ensure their drivers are moving at a steady pace - they do this in the name of safety, but you can do it to save oodles on gas. The speed limit is the speed limit for a reason, and it's because it places the least amount of strain on your vehicle, while simultaneously offering the best long-term gas mileage. In addition to taking care of your vehicle, it's just as important to take care of your body - obesity and diabetes is a huge problem amongst the trucking community, which is why some rest stops as well as chain gas stations like Love's and Petro offer fitness centers and hiking trails. Take advantage of them!

Design a Budget
An excellent tip is to give yourself a budget for a certain allotted time. Start by designing a yearly plan, then look over everything through a quarterly and monthly lens after the year is up. If it looks like you can make your budget stretch even longer next year, make next quarter's budget a little bit less, and keep going until you reach the absolute minimum of what you need. To keep track of everything, keep a log book handy for every single thing you purchase, from peanuts to oil changes. No need to be a cheapskate of course - if you want something for your personal wellbeing, go for it. After all, a healthy state of mind can save you money in the end too!

Gas Station Amenities
To limit stops, try to stop at gas stations that offer multiple amenities, that way you can take care of everything in one place. From showers, to laundry, to a reliable brew of coffee, truckers can take care of everything by planning their trip ahead of time instead of stopping at several locations for different reasons. To help aid this process, download popular truck stop apps for discounts on coffee and gas - a lot of these apps also let drivers in on the availability of parking and showers, even going as far as letting drivers reserve before they've arrived. A good thing to remember while trip-planning is; the bigger the chain, the more amenities they offer.

Pay Insurance Altogether
If you're taking care of your own insurance, consider a one-time annual payment instead of breaking it into a quarterly or monthly plan. Often times, it feels immediately cheaper to pay a monthly fee instead of a huge lump sum, but insurance companies typically balance this out by adding an APR surcharge to short-term plans. By switching to a lump sum, you can avoid APR rates, and save hundreds, if not thousands, per year.

Hire a CPA
If you don't already know, there are so many tax loopholes when it comes to trucking, it will make your head spin. It may not immediately sound productive to hire a CPA to handle your taxes, but in the long term it will definitely help. For owner operators, this tip is especially crucial - because owner operators are also independent contractors, almost every expense can be written off, including part of your truck payment.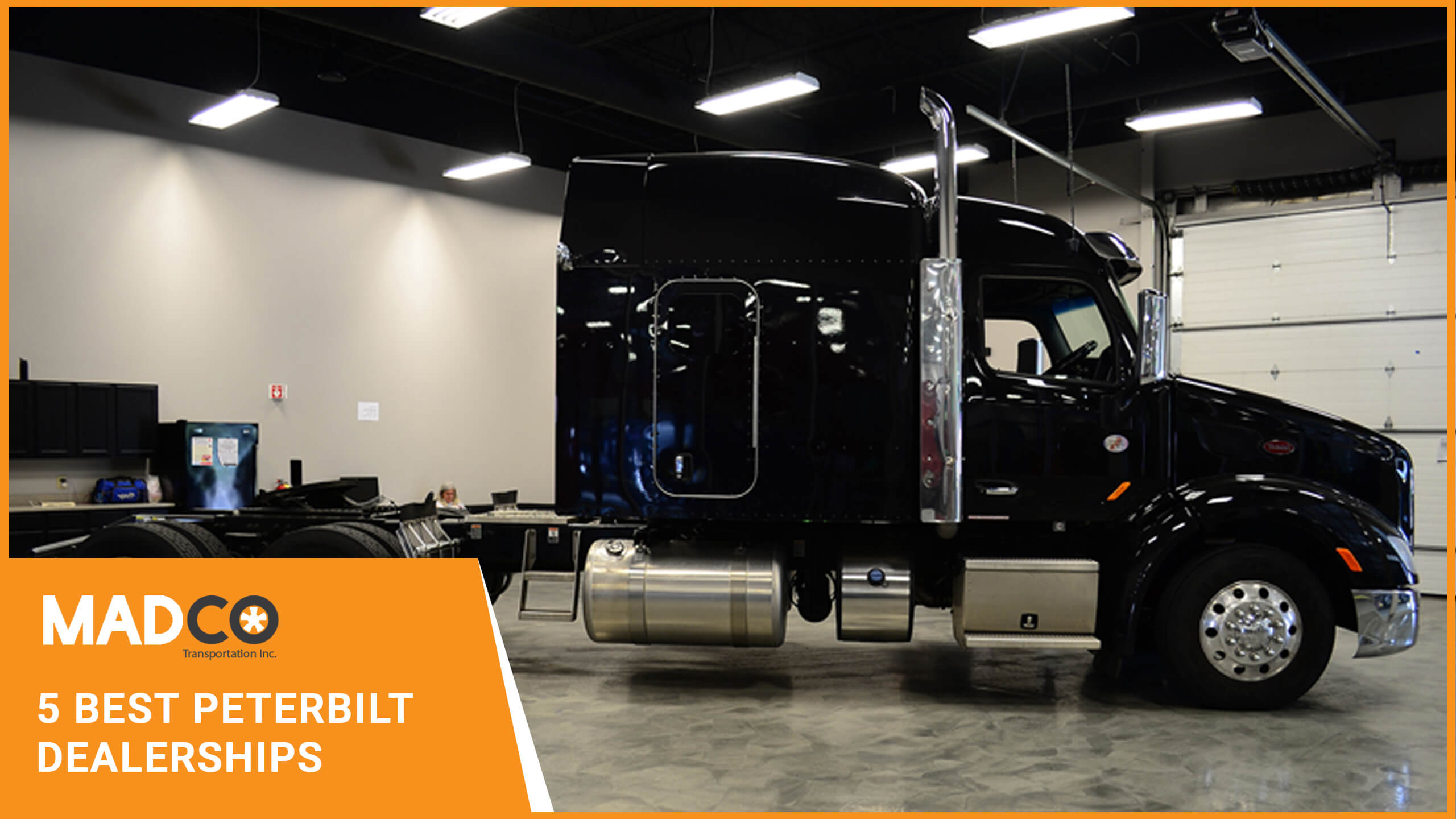 Articles
Owned by Rush Truck Center, the Peterbilt dealership in Sealy, TX is known for its massive interior and convenient location off I-10. A haven during long straightaways, the facility is known for its quick service..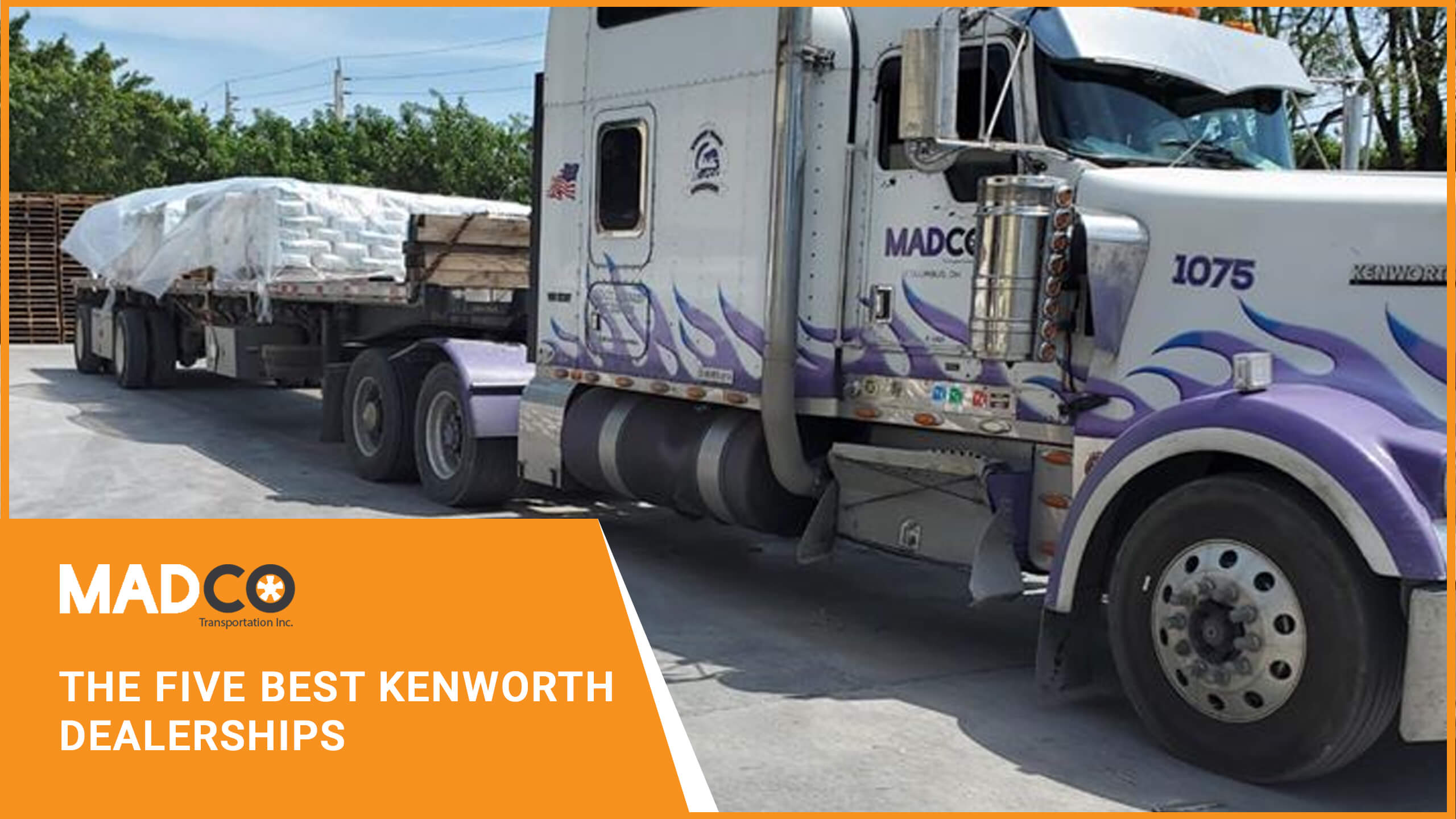 Articles
Colorado's Kenworth network has been especially rewarded by the company due to its high national sales and excellent customer service. Of all the dealerships in the state, the location in Greeley ..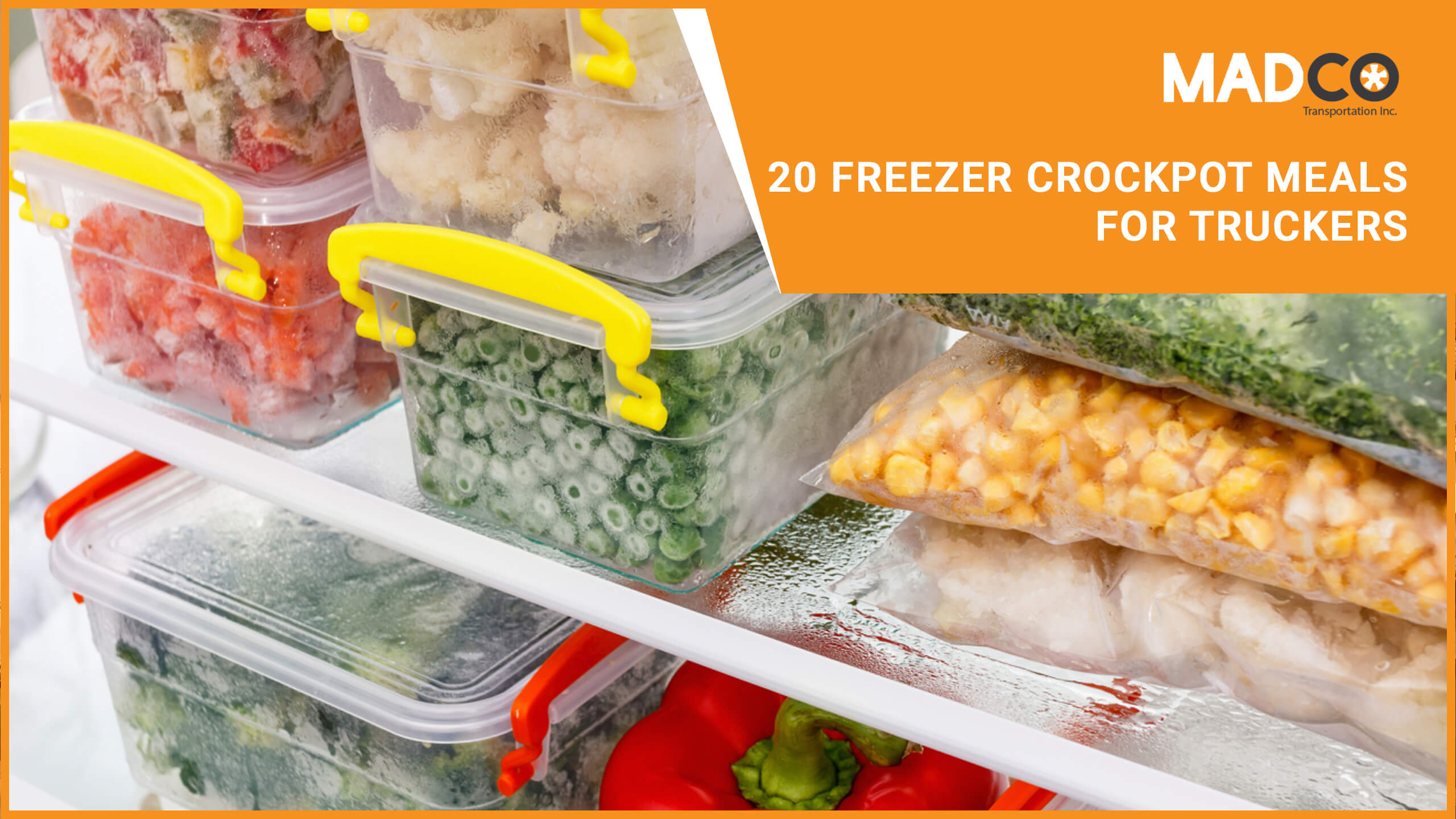 Articles
Working on the road can be rough on the body - what makes already bad matters worse at times, whether it's bodily aches or general state of well being, is eating poorly..